In this Update:
Gov. Wolf Sues to Prevent Voters from Deciding Critical Issues
Unemployment Compensation Services Now Available at All PA CareerLink Centers
Clinton County Traffic Safety Geotrail Opens
Avian Influenza Recovery Grants Available
Fight the Bite of Mosquitoes
Business Owners Targeted with Fraudulent Letters
Fire and Emergency Services Training, Loans and Grants Available
One-Time Bonus for People Qualifying for Rent or Property Tax Assistance
DCNR Seeking Comment on Draft E-bike Policy
Champions of the PA Wilds Awards Banquet
New App Connects Students Experiencing Homelessness with Resources
---
Gov. Wolf Sues to Prevent Voters from Deciding Critical Issues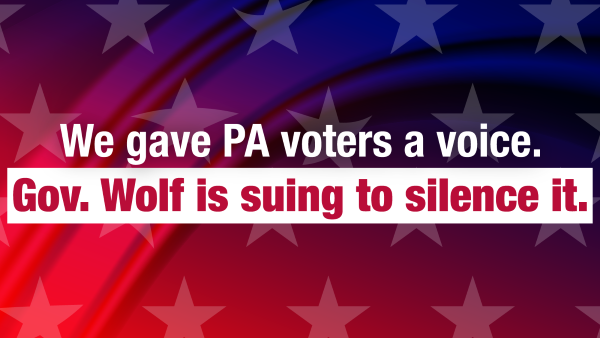 Recently, the General Assembly approved a measure that would put several proposed amendments to the state constitution on the ballot for voters to decide. Unfortunately, Gov. Tom Wolf has filed a lawsuit to keep these crucial questions off the ballot.
His lawsuit seeks to prevent Pennsylvanians from voting on the following:
Voter ID
Auditing elections
Legislative disapproval of regulations
Election of the lieutenant governor
Taxpayer funding of abortions
Given the people have already overridden Gov. Wolf once – restricting his pandemic emergency powers – it comes as no surprise he would use the courts to bypass the people to achieve his goals.
It's my hope this irresponsible gambit will fail and, if approved again in the 2023-24 legislative session, these critical questions will go before the voters.
Unemployment Compensation Services Now Available at All PA CareerLink Centers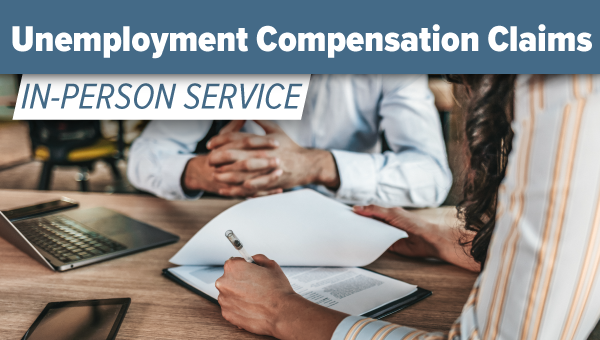 In-person services for Unemployment Compensation (UC) claimants are now available by appointment at all PA CareerLink® centers throughout Pennsylvania.
In total, 58 PA CareerLink® centers are accepting appointments to assist claimants with their cases.
The in-person services are the direct result of funding the department received in March 2022 through a $6.8 million grant from the U.S. Department of Labor, designed specifically to promote equitable access to UC programs and remove barriers some populations face in securing services. Since the program's launch in May, the Pennsylvania Department of Labor and Industry has used this federal funding to serve and assist more than 4,500 UC claimants across Pennsylvania.
In-person services for UC claimants are designed to assist individuals who do not have proper technology, equipment, or technical skills; individuals without access to home Internet or broadband; and individuals with limited-English proficiency.
To schedule an appointment, please contact one of the following PA CareerLink® centers in your area directly.
Here's the location and contact information for centers located in the 25th Senatorial District:
Centre County – 240 Match Factory Place, Bellefonte, PA 16823, 814-548-7587
Clearfield County – 1125 Linden Street, Clearfield, PA 16830, 814-765-8118
Clinton County – 8 North Grove Street Ste F, Lock Haven, PA 17745, 570-893-4022
Elk County – 245 Depot Street, Saint Marys, PA 15857, 814-834-2857
Jefferson County – 103 East Union Street Ste 2, Punxsutawney, PA 15767, 814-938-0504
McKean County – 40 Davis Street, Bradford, PA 16701, 814-363-9100
Potter County – 279 Route 6, West, Coudersport, PA 16915, 814-274-9330
Tioga County – 56 Plaza Lane, Wellsboro, PA 16901, 570-724-1939
Clinton County Traffic Safety Geotrail Opens
Last week a commemoration ceremony was held for the opening of the new Clinton County Traffic Safety Geotrail, which is the second trail of its kind in Pennsylvania, designed by the Pennsylvania Department of Transportation and the Highway Safety Network to promote a safety culture, reverse current crash trends and reduce unsafe driving behaviors.
According to geocaching.com, "geocaching is a real-world, outdoor treasure hunting game using GPS-enabled devices where participants navigate to a specific set of GPS coordinates and attempt to find the geocache hidden at that location."
The Clinton County Traffic Safety Geotrail includes 20 geocaches hidden throughout Clinton County. Each geocache has a brochure on a different traffic safety focus area affixed to it, and each brochure contains a keyword that participants record in their passport booklet. Participants who visit each geocache and record all the keywords receive a reward coin for completing the trail.
Geocachers interested in exploring this new trail and learning more about traffic safety may pick up their passport booklets at the Clinton County Economic Partnership & Visitors Bureau at 212 North Jay Street in Lock Haven. They may also collect their reward coin at that location after logging all 20 keywords in their passport booklet. The office is open 8 a.m.to 5 p.m. Monday through Friday.
Avian Influenza Recovery Grants Available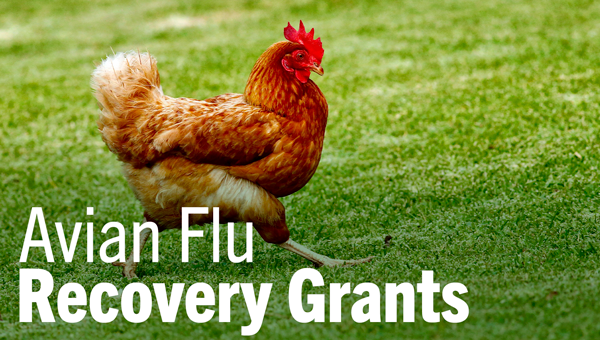 Recovery assistance is now available for poultry farmers and integrators impacted by highly pathogenic avian influenza (HPAI).
The grant program, administered by the Pennsylvania Department of Agriculture, will provide reimbursement to farms, integrators and allied industries directly impacted by HPAI by suffering demonstrable financial losses due to inclusion in a control or quarantine zone.
The number of farms directly impacted by HPAI is currently limited to 17 in Lancaster and Berks counties, which experienced losses of more than 4.2 million birds. Pennsylvania's $7.1 billion poultry industry employs 26,600 workers.
Fight the Bite of Mosquitoes
West Nile Virus is again being reported in PA, with symptoms typically like a mild flu, though the virus can lead to more serious conditions.
The Pennsylvania Department of Environmental Protection (DEP) is urging everyone to Fight the Bite and protect themselves by doing such things as eliminating standing, stagnant water near your home, keeping gutters clean of debris, wearing insect repellent or long sleeves when mosquitoes are active (usually around dawn and dusk), repairing window screens and cleaning up litter.
Use of commonly sold insect repellents, like those using DEET, Picaridin, or other EPA-registered repellants, can also cut down on mosquito bites and possible exposure to the virus. Long pants and sleeves are also an important way to cut down on possible exposure to mosquitoes.
DEP conducts regular surveillance and control to manage mosquito populations around the state. As of July 15, 2022, DEP and county vector programs have detected 68 WNV-infected mosquito pools in 19 counties.
The department and its county partners throughout the state will also conduct routine, localized spraying to control infected adult populations of mosquitoes. These operations are conducted when and where deemed necessary based on recent population survey results.
DEP will continue to survey affected communities to monitor mosquito activity and WNV. DEP biologists have initiated a survey of the mosquito population to determine the risk for further human illness. If necessary, adult mosquito populations will be reduced. These efforts will continue through October.
For more details and information, see the DEP's website.
Business Owners Targeted with Fraudulent Letters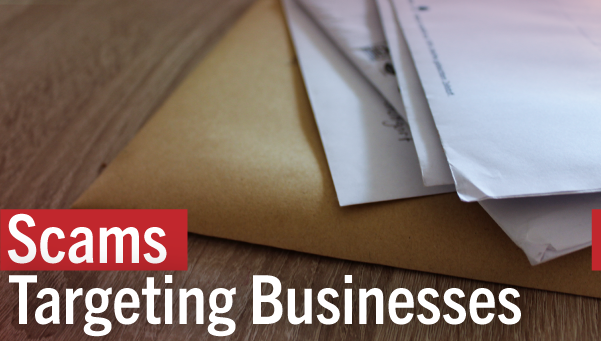 Business owners should be alert for fraudulent letters trying to trick them into turning over their accounting records.
The fraudulent letters include the Department of Revenue's name and logo and leads recipients to believe that they are under investigation for "alleged violation of delinquent sales tax liability." The letter includes contact information for a "Resolution Officer" and urges the business owner to provide accounting records prepared by a licensed professional.
You can find tips on avoiding this scam and verifying information from the state here. If you are concerned about a potentially fraudulent notice, please visit the department's Verifying Contact page for a verified phone number and contact information.
Fire and Emergency Services Training, Loans and Grants Available
Pennsylvania fire and emergency services programs that are interested in training, community education, loans, grants and more should contact the Pennsylvania Office of the State Fire Commissioner (OSFC).
OSFC is the primary representative for fire services in the commonwealth.
For more information, visit OSFC's website or call its offices in Harrisburg (717-651-2201 or 1-800-670-3473) or Lewistown (717-248-1115 or 1-800-459-4096).
One-Time Bonus for People Qualifying for Rent or Property Tax Assistance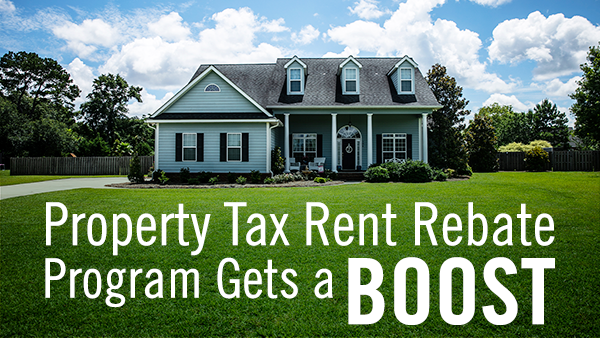 Older Pennsylvanians and Pennsylvanians with disabilities who qualify for a rebate on rent or property taxes paid in 2021 will receive a one-time bonus equal to 70% of their original rebate amount. The total amount a claimant will receive could be as much as $1,657.50, up from the previous maximum of $975.
Eligible claimants of the Property Tax/Rent Rebate Program who have already filed an application for a rebate on property taxes or rent paid in 2021 do not need to take any further action. Those who have not yet filed an application are encouraged to do so.
Bonus rebates will start being mailed and sent via direct deposit in early September. The processing of rebates and bonus rebates will continue through the end of the year as additional applications are received.
Read more here.
DCNR Seeking Comment on Draft E-bike Policy
The Department of Conservation and Natural Resources (DCNR) outlined a draft internal policy on the use of electric bicycles (e-bikes) on DCNR lands to the Conservation and Natural Resources Advisory Council for public comment.
An e-bike is a bicycle equipped with an electric motor that assists the rider when they are pedaling.
The guidelines, consistent with the Pennsylvania Vehicle Code, are that e-bikes weigh no more than 100 pounds; do not exceed 20 miles-per-hour when using the motor; have motors that do not exceed 750 watts; and have fully functional, operable pedals.
Other lands open to the public in Pennsylvania (such as federal lands, local parks, gamelands and preserves) have different requirements related to e-bikes. E-bike users should check the guidelines for their destination before they go.
The policy when adopted will allow e-bikes to be used on DCNR-managed trails where traditional bikes are allowed. State forest roads and trails that are not open to biking which would also prohibit e-bikes include natural areas; designated hiking trails (blazed with yellow or orange); and trails or roads specifically marked closed to biking.
E-bikes will be allowed on DCNR-managed motorized trails and public use roads unless they are marked as prohibited to bikes.
Written comments on the draft e-bike policy can be submitted to RA-NR_PolicyOffice@pa.gov. The deadline to submit comments is August. 31.
A Frequently Asked Questions document has more information about the draft e-bike policy.
Champions of the PA Wilds Awards Banquet
The Champions of the PA Wilds Awards Banquet was held July 28, 2022, at the Bald Bird Brewing Company in Jersey Shore, PA.
This celebration takes place annually to recognize individuals, groups, organizations, communities and businesses that during the last year have made significant contributions to help grow and sustainably develop the outdoor recreation economy and nature tourism in the Pennsylvania Wilds by marrying economic development and conservation goals.
Nominations were made by the general public and then reviewed by PA Wilds Center Board of Directors.
The 25th Senatorial District was successful in garnering five of these special awards: Carol Cillo (Clinton County) accepted the Artisan of the Year Award; Twin Lakes Recreational Area of Wilcox, PA (Elk County) took home the PA Wilds Great Places Award; The Smoked Country Jam Bluegrass Festival of Cross Fork, PA (Clinton County) was awarded the PA Wilds Best Brand Ambassador Award; and the PA Wilds Event of the Year went to Groundhog Day of Punxsutawney, PA (Jefferson County). Special tribute was given to Katie DeSilva, Clinton County Planning Director, honoring her as the Member of the Year, for her active role on several committees within the PA Wilds organization.
Congratulations to all the winners! I know how hard each of you work to make our region so wonderful.
New App Connects Students Experiencing Homelessness with Resources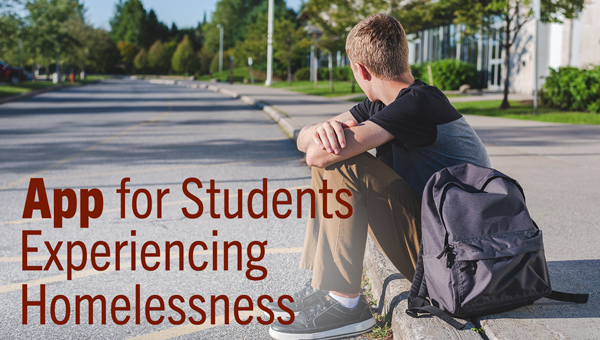 A new mobile and desktop app is available to help connect students and families experiencing homelessness with local services and resources.
Users can search for and request assistance with services and resources in their current location, local communities and throughout Pennsylvania to connect them with help.
Pennsylvania's Education for Children and Youth Experiencing Homelessness program has a network of eight regional offices to ensure that the educational needs of students experiencing homelessness are met.