In this Update:
PA Senate Recognizes Victims of Communism Memorial Day
PA Lawmakers Earn High Marks on Defending Limited Government
Tax Revenues and PIT Collections Above Monthly Estimate
Funding for State-Related Universities Approved by Senate
Loans Available for Businesses Creating and Retaining Jobs
Senate District 25 Kudos for Agriculture and Transportation Excellence
---
PA Senate Recognizes Victims of Communism Memorial Day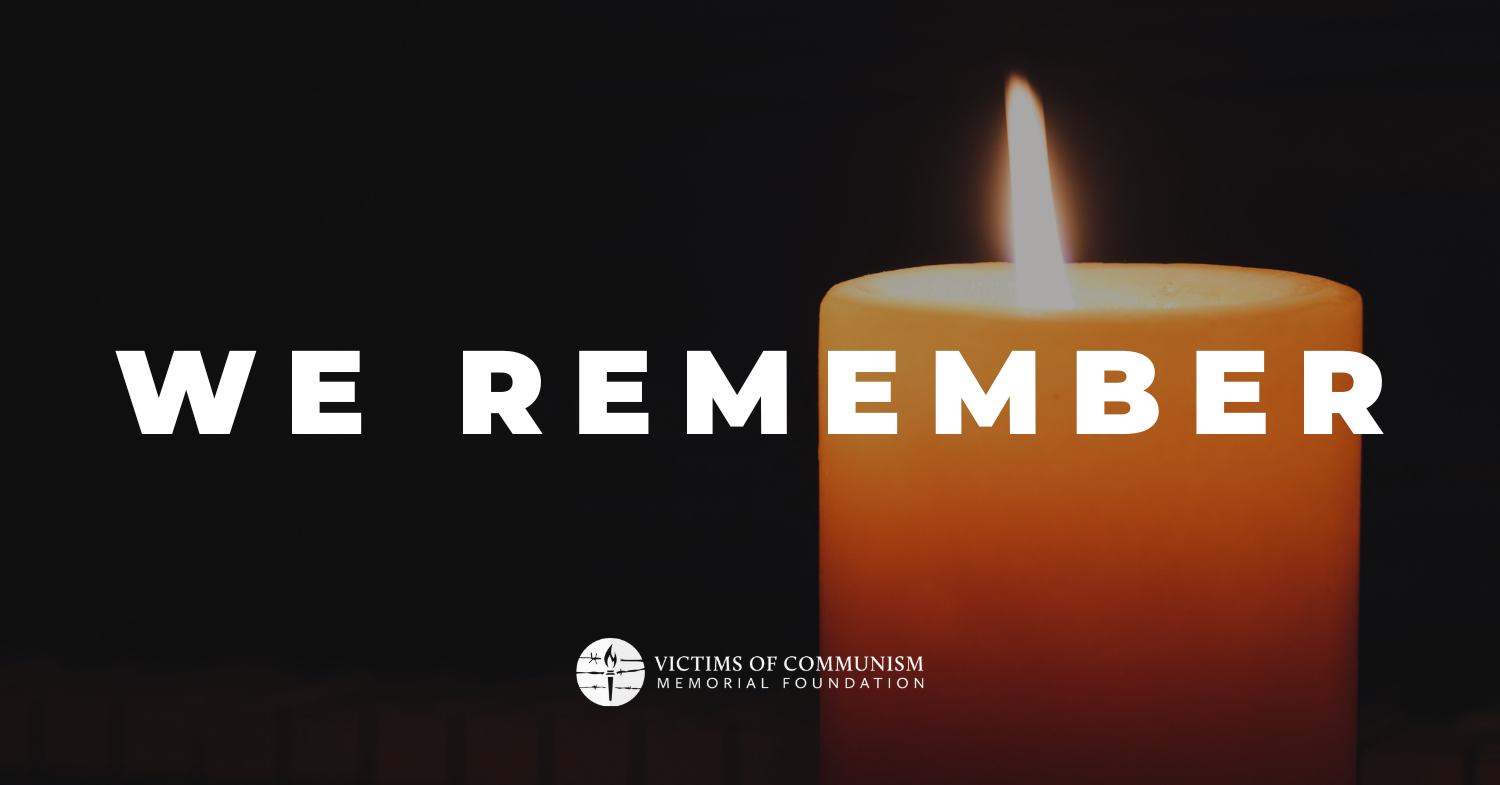 Recognizing that communism as a political philosophy is "incompatible with liberty, prosperity and preserving the dignity of human life," this week, I spoke on the Senate floor in support of my resolution to declare November 7, 2023, as Victims of Communism Memorial Day in Pennsylvania (Senate Resolution 198).
November 7, 2023, marks 106 years since the Bolshevik Revolution in Russia resulted in the world's first communist regime under Vladimir Lenin
If you cherish your freedoms and individual liberties as an American citizen, you simply cannot embrace a tyrannical ideology that has resulted in more than 100 million people killed by Communist regimes during the 20th Century.
As it is written in Galatians 5:1: It is for freedom that Christ has set us free. Stand firm, then, and do not let yourselves be burdened again by a yoke of slavery.
To learn more, log on to https://victimsofcommunism.org/.
PA Lawmakers Earn High Marks on Defending Limited Government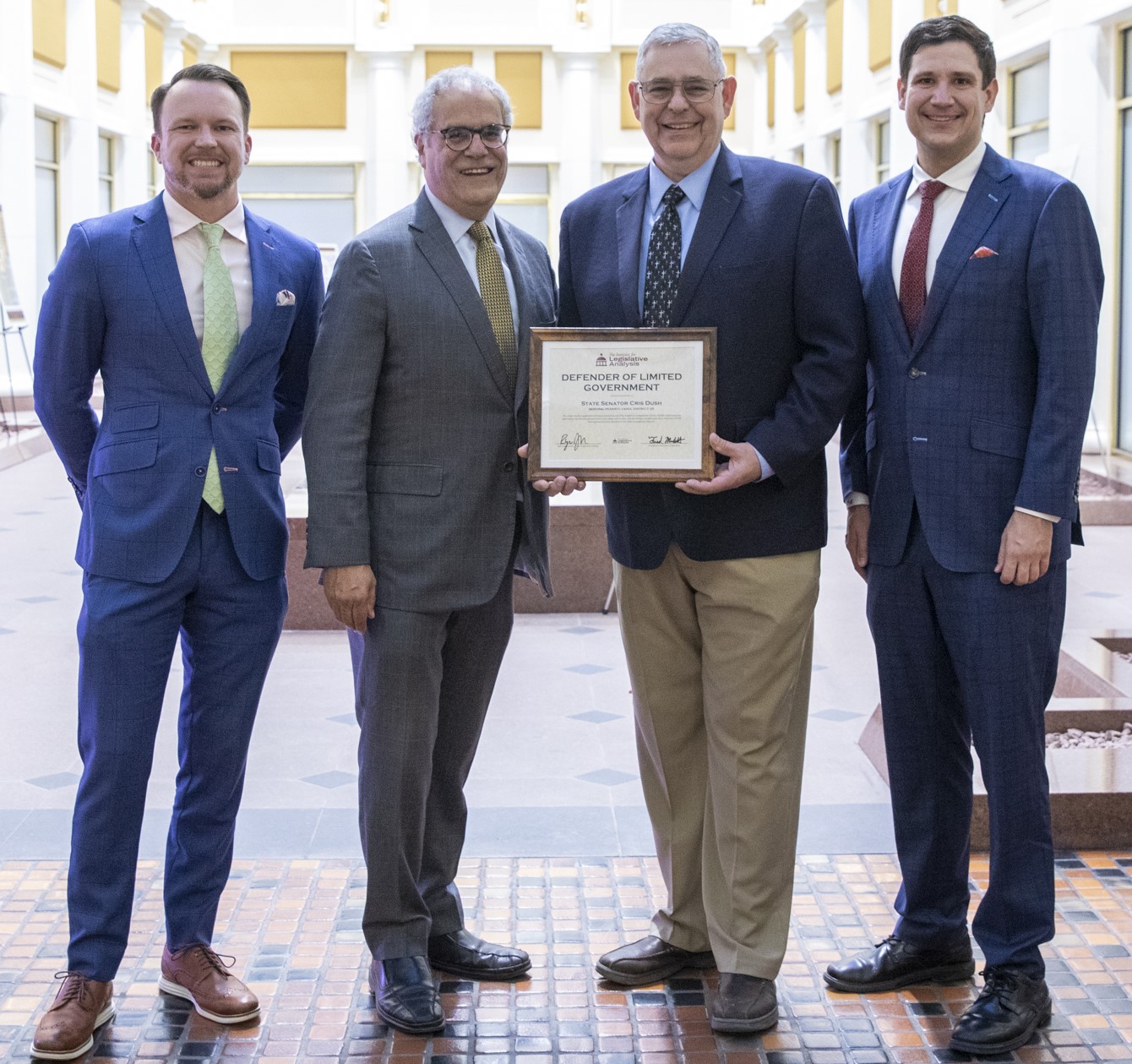 On Tuesday, I was deeply honored to receive my Defender of Limited Government Award from the Institute for Legislative Analysis (ILA), which advocates for limited government as envisioned by America's Founding Fathers.
All totaled, the ILA presented 73 state lawmakers with awards for Limited Government Voting Ratings of 80% and above during the 2022 Legislative Session.
On the negative side, 39 PA lawmakers earned the "Big Government Extremist" title for their ratings of 10% and below.
For more information on this year's awards, click here.
Tax Revenues and PIT Collections Above Monthly Estimate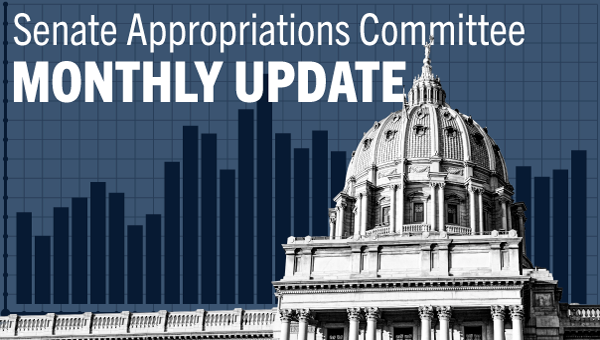 Each month, the Senate Appropriations Committee prepares an update about the state's financial health. The most recent report shows that General Fund tax revenues were $118.6 million, or 3.9%, above the monthly estimate. However, total General Fund revenue collections for the first four months of the fiscal year are still below estimate by $47.5 million.
Personal Income Tax collections exceeded October's estimate by $35.6 million, or 2.8%, but remain below estimate for the fiscal year by $77 million, or 1.5%.
The full update, including the monthly revenue report, is available here.
Funding for State-Related Universities Approved by Senate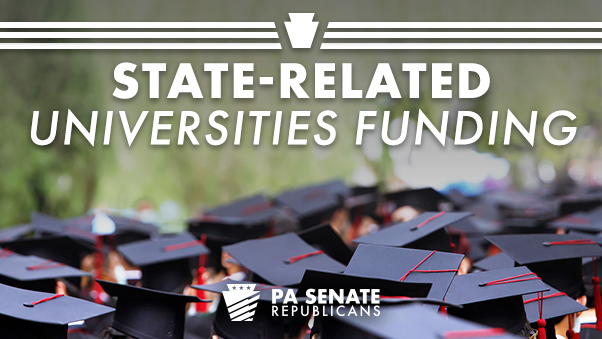 The Senate has voted to support funding and additional transparency for Pennsylvania's state-related universities. The House then also passed both bills and the Governor signed them on Thursday.
Under House Bill 1461, general support for Penn State University, the University of Pittsburgh and Temple University would remain at the previous year's levels. Lincoln University and Penn College of Technology would receive increases of more than $3.2 million.
In addition, the Senate approved House Bill 1556, which would require greater transparency from state-related universities. The bill would ensure the institutions provide additional information in its annual Right-to-Know Law filing, including information related to contracts, financial statements, faculty, compensation, enrollment, courses and meeting minutes. It is imperative that the institutions follow this new law to ensure transparency and prevent future issues which have contributed to the delay in funding.
According to existing law, funding in the bill is directed to provide tuition discounts for in-state students, and universities are required to meet strict financial reporting requirements as a condition of receiving the money. The leaders of the state-related universities support the funding bill.
Loans Available for Businesses Creating and Retaining Jobs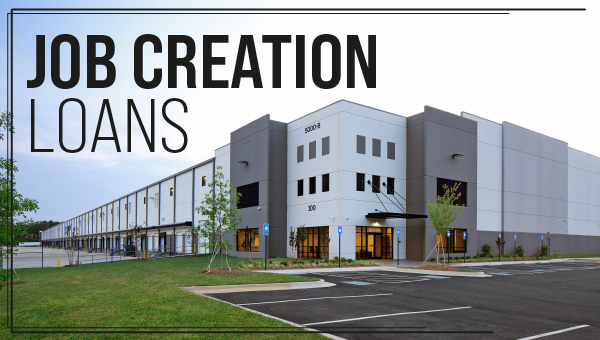 Low-interest loans and lines of credit are available to eligible businesses that commit to creating and retaining full-time jobs and for the development of industrial parks and multi-tenant facilities.
The money can be used for land and building acquisitions, machinery and equipment purchases, working capital and accounts receivable lines of credit, multi-tenant facility projects and industrial park projects.
Learn more and apply online here.
Senate District 25 Kudos for Agriculture and Transportation Excellence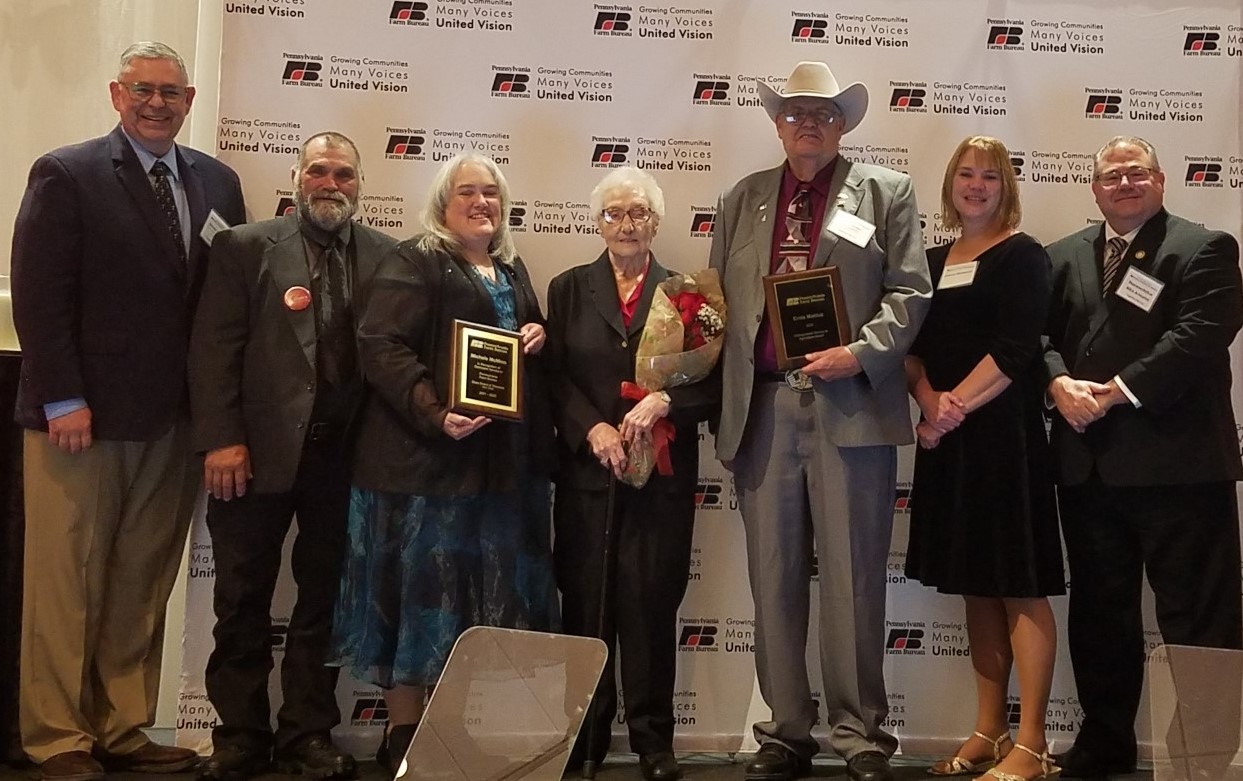 Congratulations to Ernie Mattiuz who was presented with the Pennsylvania Farm Bureau's 2023 Distinguished Service to Agriculture Award at Tuesday evening's annual banquet in Hershey.
Ernie is an extremely proud, passionate and forward-thinking, third-generation farmer who owns and operates Earleyville Farm (Kersey, Elk County), which earlier year this achieved Century Farm status.
Ernie has been heavily active with the Elk County Farm Bureau for more than 35 years, presently serving as government relations director and recently serving on the Pennsylvania Farm Bureau's state board of directors before reaching his tenure. He has also been past regional representative for PFB in several counties in our region, so, during my time in the State House and prior to his becoming my constituent, Ernie made himself known to me and every one of the legislators in the region. He provided a lot of education to us all and kept us up-to-date on what was occurring in the Ag Industry in our region and the state.
Pictured above with his wife Rosemary and his signature cowboy hat, Ernie remains and will always be remembered as a true champion of family farming along with his tireless support of advancing agriculture as Pennsylvania's No. 1 industry.
Third from the left above is Michelle McMinn who replaced Ernie at the regional level a few years back and was celebrated for her years of service. I've watched her grow as a public speaker in this role and have learned much from her and her husband Ray (between us) during her tenure as well.
Follow this link for more information.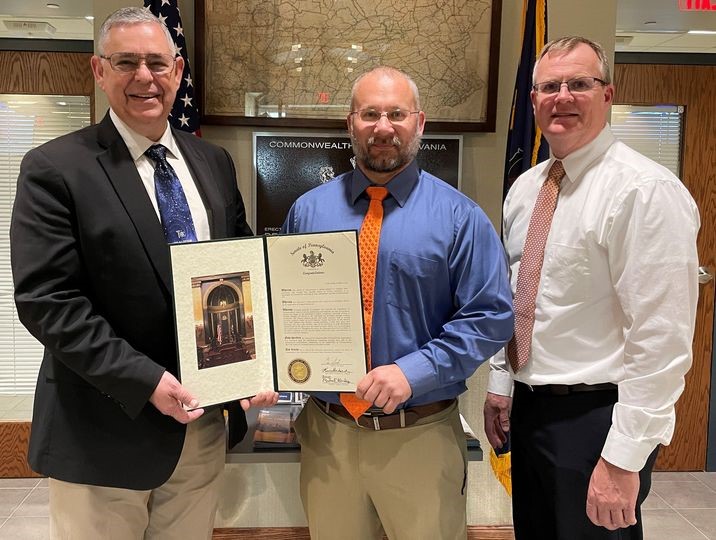 Eric Murnyack (Clarence, Centre County) was recently honored with a 2023 Star of Excellence Award by the Pennsylvania Department of Transportation.
Throughout his career as District 2 portfolio manager, Eric has adhered to the highest standards of service, while developing multiple tracking mechanisms to fiscally monitor projects and enable executive staff to rapidly ascertain any project's status.
It was my honor to present this Senate citation to Eric along with PennDOT District 2 Executive Director Tom Prestash.

For anyone who hasn't already signed up to receive my mission reports, you can get on the e-newsletter mailing list here.