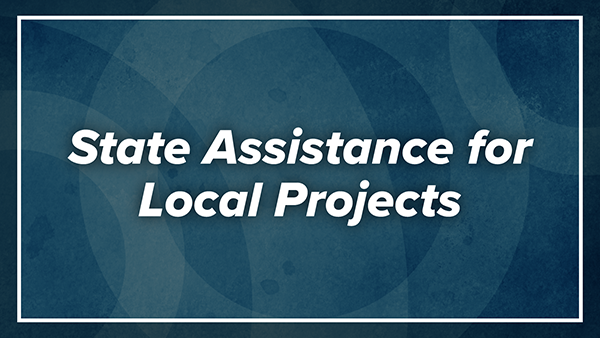 HARRISBURG – Sen. Cris Dush (R-25) and Rep. Martin Causer (R-67) announced that more than $3.4 million has been awarded by the Commonwealth Financing Authority (CFA) to nine area infrastructure projects.
"Marty and I are keenly aware that the infrastructure needs have been underfunded in our rural communities," said Dush. "We've teamed up to identify the most critical needs and successfully advocate for them. We have many more in our counties and we will continue to build on this recent success for those that remain."
The largest of the projects is the replacement of the Arnold Avenue Bridge, located in Port Allegany Borough, McKean County, with that effort being awarded $1.57 million through the Multimodal Transportation Fund.
Also in McKean County, Mount Jewett Regional Sewer Authority received $74,372 for replacement of the lagoon system aerator located in Mount Jewett Borough; Annin Township received $381,100 for resurfacing a portion of Annin Creek Road; Keating Township received $123,634 for purchasing an excavator; and Lewis Run Borough received $123,000 for water main replacement.
In Cameron County, $229,544 was awarded to the Mid-Cameron Authority for the rehabilitation of two lift stations – the West Creek and Prospect stations which each provide sewer services to Shippen Township – located in Emporium Borough; and $300,000 was awarded to Emporium Borough for purchasing equipment such as a dump truck and street cleaning vacuum.
In Potter County, $395,270 was awarded to Coudersport Borough for the Ross Glen Road stormwater rehabilitation project, and $232,007 was awarded to Austin Borough for upgrading borough trucks that are more than l5 years old and purchasing an excavator.
"These grants will go a long way toward helping so many of our communities meet basic infrastructure, maintenance and transportation needs," Causer said. "I am always happy to advocate for funding for communities across Cameron, McKean and Potter counties."
With the exception of the Arnold Avenue bridge project, the grants are supported through the Local Share Account program, with that funding created by the PA Race Horse Development and Gaming Act (Act 71 of 2004), which provides for the distribution of gaming revenues through the CFA to support projects in the public interest within Pennsylvania.
CONTACT: Zack Ankeny