Don't know who your Senator or Representative is? Use the Find Your Legislator tool.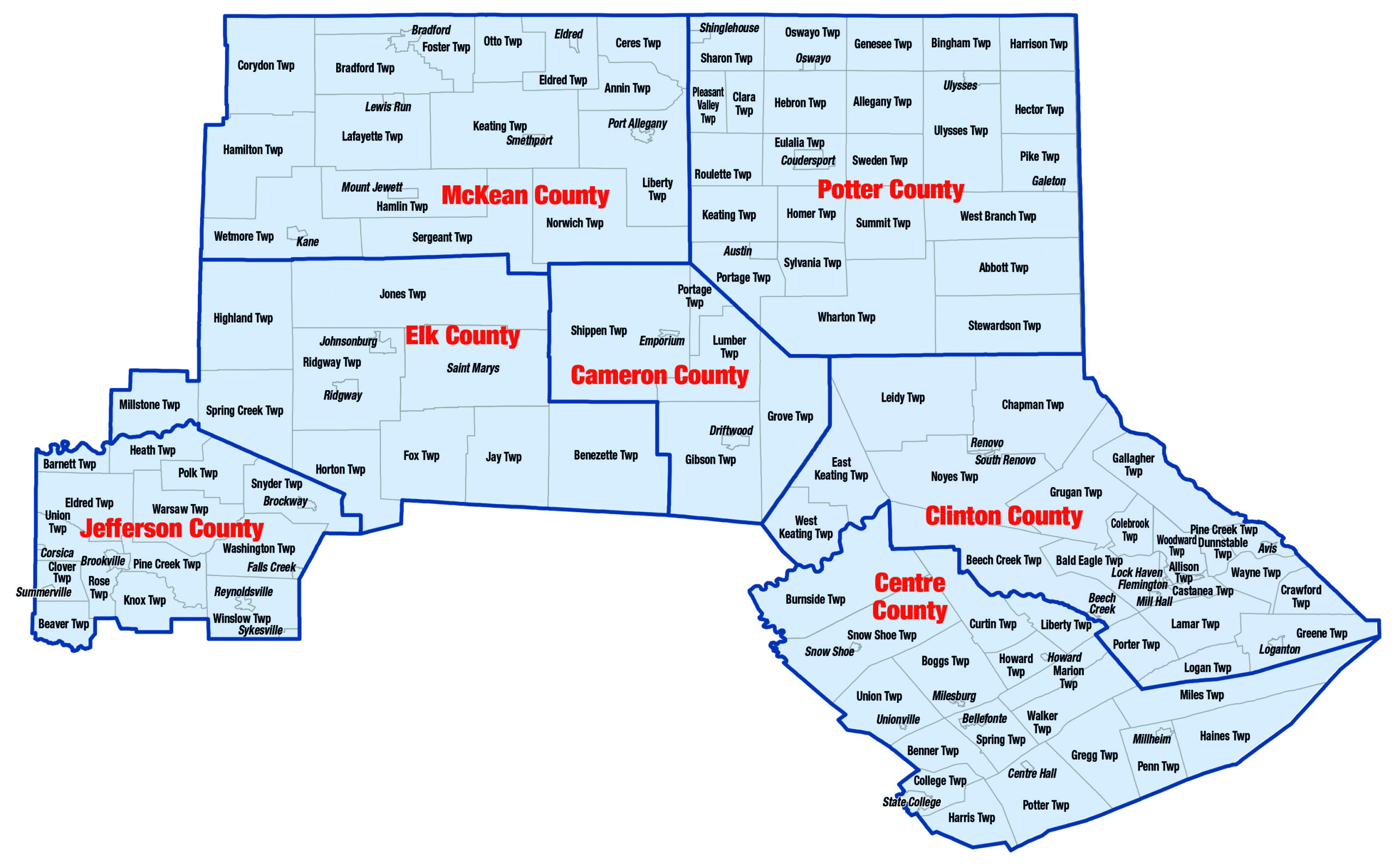 CAMERON, CENTRE, CLINTON, ELK, JEFFERSON, MCKEAN and POTTER Counties.
All of CAMERON County; Part of CENTRE County
consisting of the TOWNSHIPS of Benner, Boggs,
Burnside, College, Curtin, Gregg, Haines, Harris,
Howard, Liberty, Marion, Miles, Penn, Potter, Snow
Shoe, Spring, Union and Walker and the BOROUGHS of
Bellefonte, Centre Hall, Howard, Milesburg, Millheim,
Snow Shoe, State College and Unionville; All of
CLINTON County; All of ELK County; Part of JEFFERSON
County consisting of the TOWNSHIPS of Barnett, Beaver,
Clover, Eldred, Heath, Knox, Pinecreek, Polk, Rose,
Snyder, Union, Warsaw, Washington and Winslow and the
BOROUGHS of Brockway, Brookville, Corsica, Falls Creek
(Jefferson County Portion), Reynoldsville, Summerville
and Sykesville; All of MCKEAN County and All of POTTER
County.
Total population: 265,569