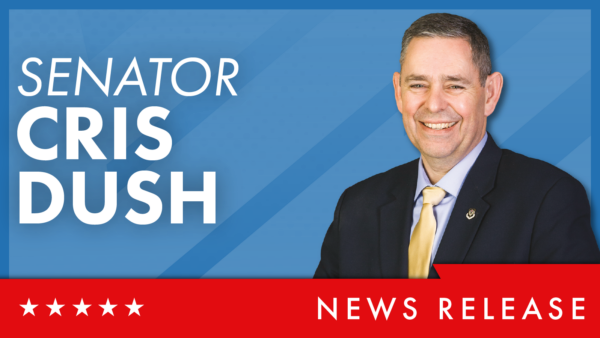 HARRISBURG – During Wednesday's PA Senate State Government Committee confirmation hearing, Al Schmidt, the nominee for Secretary of the Commonwealth, publicly acknowledged some Republican concerns about, and affirmed the need to enhance, election integrity.
"It would be the height of arrogance to assume we cannot improve our Commonwealth's election system," said, PA State Government Committee Chairman Sen. Cris Dush (R-25), who presided over today's confirmation hearing. "Today's proceedings confirmed that there is strong bipartisan interest in the review, reform and modernization of our elections to ensure that transparency, integrity, security and accountability always prevail."
"Of course, my experience overseeing more than two dozen elections in Philadelphia will also inform how I lead the department," stated Schmidt in his opening comments. "Throughout my career, I have worked in bipartisan and nonpartisan environments to modernize operations and improve efficiencies. I hope to continue that work at the Department of State, all with the goal in mind of better serving Pennsylvanians."
Dush, a prominent voice for modernizing Pennsylvania's election code, drew attention to needed solutions he has introduced or supported in the Senate, such as bolstering the security of mail-in ballots and removing Commonwealth voter rolls from the Electronic Registration Information Center (ERIC).
"Today's confirmation hearing is not about denying or re-litigating the results of any specific election, or the legitimacy of any public official," emphasized Dush in his opening remarks. "This is about strengthening public confidence in every election, at every level."
Speaking after the hearing, Chairman Dush concluded, "Restoring trust in our elections should not be a red or a blue issue. I am pleased that Acting Secretary Schmidt acknowledged many of the integrity concerns that I and my fellow Republicans have raised over the years. I look forward to further productive discussions on implementing commonsense reforms to fortify the electoral process, instill confidence in voters, and preserve the integrity of future elections."
CONTACT: Ty McCauslin, Communications Director at 717-787-7084 or tmccauslin@pasen.gov.